Custom Wire Harness & Cable Assembly Manufacturer
Wire harness assemblies, also known as cable harnesses or wiring assemblies, provide an efficient and cost-effective solution for organizing electrical wiring systems. These assemblies are used to transmit power and signals between different components of a system. By combining multiple sets of wires into an integrated plug-in unit, harness assemblies simplify the interfacing of different wiring circuits.
It's important to note that wire harnesses should not be confused with cable assemblies, which typically have only two ports. Unlike cable assemblies, harness assemblies have multiple branch/end connections, enabling multiple functions to work simultaneously. This makes them ideal for a wide range of industries that require greater flexibility in their electrical systems.
As a wire harness assembly manufacturer, we specialize in designing and producing high-quality harnesses tailored to our clients' specific needs. Our experienced team works closely with customers to ensure that their harnesses are customized to meet their unique requirements. Whether you need harnesses for automotive, aerospace, or industrial applications, we can provide reliable and efficient solutions within a short turnaround time.
We Are Here For You
As a leading manufacturer of wiring harnesses in China, we specialize in providing expert wiring harness assembly services for a variety of processing requirements. Our team of specialists is committed to maintaining the highest quality standards while minimizing production costs to provide our customers with exceptional value.
Cable Harness Assembly Design

Wire harness design simplifies wiring connections of large components by bundling multiple wires into flat or round shapes and integrating them into the unit insertion/injection structure. This optimizes circuit space and enables easy wiring docking at a later stage.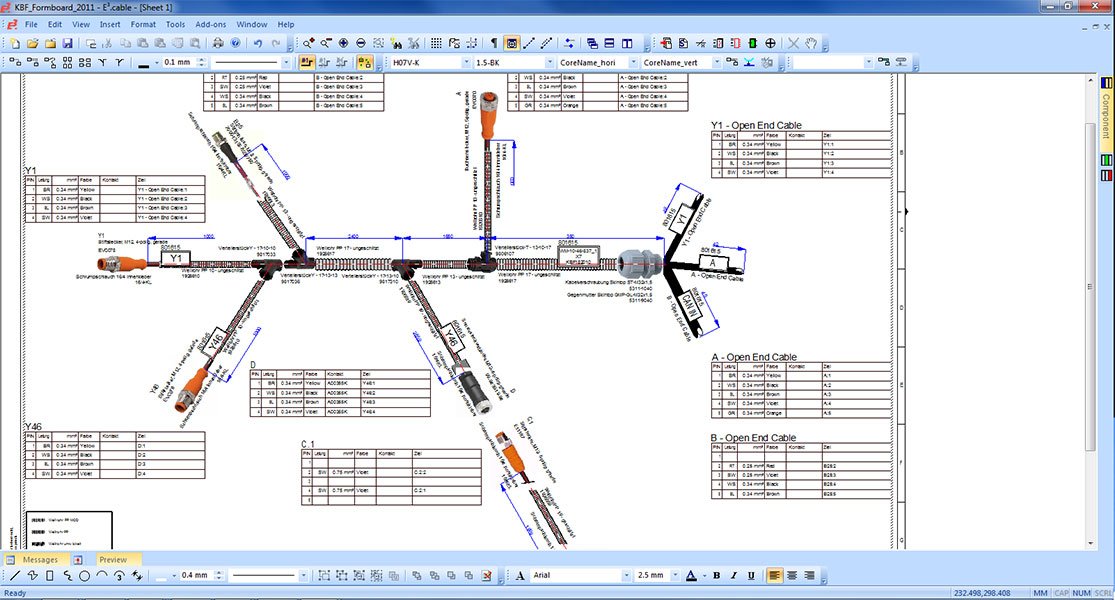 Tortai Wire Harness provides cutting-edge design capabilities to customize wire harnesses for various industries, including industrial controls, medical, telecommunications, military, automotive, and home appliances. Our skilled manufacturing team works closely with clients to achieve the perfect blend of cables, wires, and components in the most economical way possible.
We specialize in designing and manufacturing a wide range of wire harnesses, including power harnesses, electromechanical harnesses, industrial harnesses, and custom harnesses. After determining the design requirements, we create a schematic diagram that serves as the basis for harness manufacturing. The full-size diagram shows all components and wiring requirements, allowing us to cut the wires to the specified lengths, strip insulation from the ends of the wires, and install them in the corresponding terminals or connector housings. The wires are then connected to the pin version for the terminal power supply function before being bundled together to form a wire assembly for final use in the cable.
At Tortai Wire Harness, we provide professional wire harness manufacturing services that can meet complex needs in a cost-effective manner. We utilize automated cutting, stripping, splicing, and soldering processes, as well as efficient manual processing services to ensure a high-quality product that meets our clients' specific requirements. Contact us today to learn more about our wire harness services.
Wire Harness Applications

Tortai Wire Harness provides high-quality wire harness manufacturing services for a wide range of industries, including industrial, telecommunications, medical, military, automotive, and more. Our wire harnesses are carefully designed to meet the unique needs of each industry.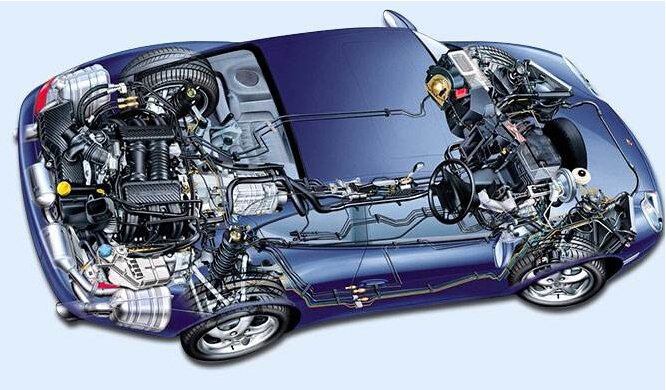 In industrial production, wiring harnesses play a critical role in achieving a high degree of automation by enabling efficient transmission of electronic signals. Similarly.
In the telecommunications industry, wire harnesses are essential for safeguarding the transmission of communication signals, from underground cables to space satellites.
For medical applications, we design wire harnesses that include special components like bio-sensitive jacks and strain reliefs to ensure safety for patients and convenience for doctors, while also providing a great investment in patient care capability for hospitals.
In military equipment, electronic devices face severe tests, and our wire harnesses are designed to handle a variety of harsh environments with extreme stability.
In the automotive industry, where wire harnesses are one of the most commonly used components, they must transmit many signals while withstanding harsh environments to guarantee safe operation of automobiles.
At Tortai Wire Harness, we use cutting-edge manufacturing techniques to create wire harnesses that meet the highest performance requirements for each industry. Whether you need a custom wire harness for a specific application or a standard harness for a commercial product, we can provide efficient and cost-effective solutions tailored to your specific needs.
Wire Harness Testing
As a professional wire harness manufacturer, Tortai Wire Harness has a comprehensive quality control process to ensure the manufacturing of high-quality wire harnesses. We utilize a pre-programmed test function that includes all electrical properties to perform full and complete testing of individual or multiple lines before production and delivery.
Our wire harness tests include a range of specific tests such as dimensional testing, functional testing, stress testing, failure testing, and continuity testing. Through these tests, we are able to ensure that our wire harnesses meet the highest quality standards and are capable of withstanding harsh environments and extreme conditions.
Dimensional testing allows us to verify that each wire harness conforms to the customer's specifications, ensuring a perfect fit for their application. Functional testing ensures that each wire harness performs according to its intended purpose, while stress testing simulates real-world operating conditions to identify potential weaknesses in the design. Failure testing helps us to identify potential issues early on, allowing us to make necessary adjustments and produce high-quality wire harnesses that work reliably.
At Tortai Wire Harness, we are committed to delivering wire harnesses that meet the highest quality standards. Our rigorous testing process ensures that each wire harness meets the unique needs of our customers and can withstand even the toughest operating conditions. Contact us today to learn more about how our wire harness services can benefit your business.
Wire Harness Component Capabilities
At Tortai Wire Harness, we use advanced manufacturing techniques to produce high-quality wire harnesses that meet the highest performance standards. We are dedicated to providing efficient and cost-effective solutions, whether you need a standard harness for a commercial product or a custom harness for a specific application.
Our commitment to quality is reflected in our ISO 9001 certification, which ensures that our manufacturing processes adhere to the highest industry standards. Whether your project requires simple or complex wire harness manufacturing, Tortai Wire Harness can provide the expertise and resources to deliver exceptional results. Contact us today to learn more about our wire harness manufacturing services.